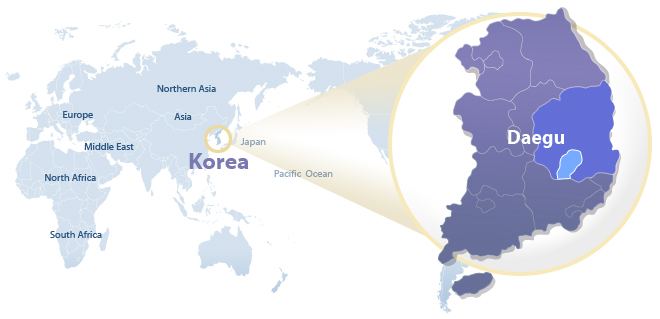 Republic of Korea is a nation that boasts a fast growing economy and a lifestyle that brings together the old and the new. Once known simply as a quiet nation in the East, the Korean peninsula now hardly sleeps as it pulsates with life and commerce.
In the face of modernity, Koreans still greatly value their 5 millennia of history and culture and the Confucian philosophy that had governed the lives of their ancestors. Scenic natural landscapes and valuable cultural heritage enshrined in UNESCO's World Heritage List.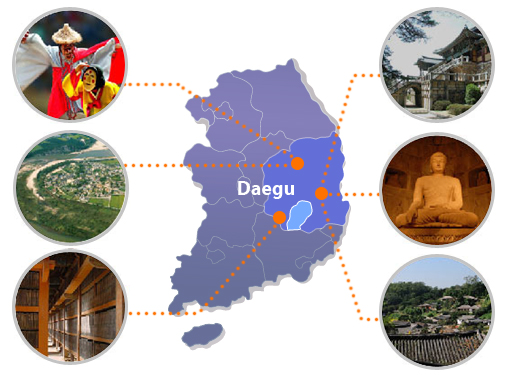 Daegu is a city of living legacy and charm embracing 3,000 years of history. Nestled within wooded mountains and the Gumhogang river flowing around it, Daegu is an ideal place to convene and relax. The congress participants are assured of a warm welcome and a comfort-able stay in Daegu, a city with many historic legacies registered as the World Heritage sites by UNESCO.

Daegu is also an international sports city that successfully hosted 2002 World Cup, 2003 Summer Universiade, and World Championships in Athletics in 2011.