Welcome Message
On behalf of the organizing committee of the IMID 2017, I would like to sincerely appreciate your attention to the IMID 2017 to be held at BEXCO, Busan, Korea during August 28~31, 2017.

The IMID is an annual conference organized by the Korean Information Display Society (KIDS), the Society for Information Display (SID), and the Korea Display Industry Association (KDIA) since 2001. With more than 1,500 attendees every year, the IMID has become a premier conference for academic, industry, and business leaders to meet, publish results and share knowledge of the information display.

The conference includes keynote presentations, technical oral presentations, tutorials, workshops, poster presentations, special exhibition, and industrial forum. The IMID 2017 will be a great opportunity for everyone attending to enrich their professional network.

We truly hope that you will take this chance to join us in Busan. There will be many attractive social events for participants to experience and enjoy the Korean culture. The conference site, BEXCO, is a well-known conference center located in the landmark area of Haeundae Beach, which is a newly developed area attracting millions of people to the beach annually.

We believe that this conference will surely serve as one of the most rewarding and memorable meetings for all of us. All the members of the organizing committee are looking forward to meeting you at Busan, Korea.

Thank you.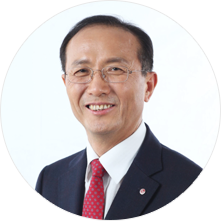 Sang Deog Yeo
General Chair of IMID 2017
President of LG Display Co., Ltd